I created a space centered design language, followed by the Mars Alliance standard issue pistol to show how the design could be communicated on weapons. Since the creation of the visual style and pistol, the game has continued development with the implementation of elements of the pistol design carried over onto some of the ship designs.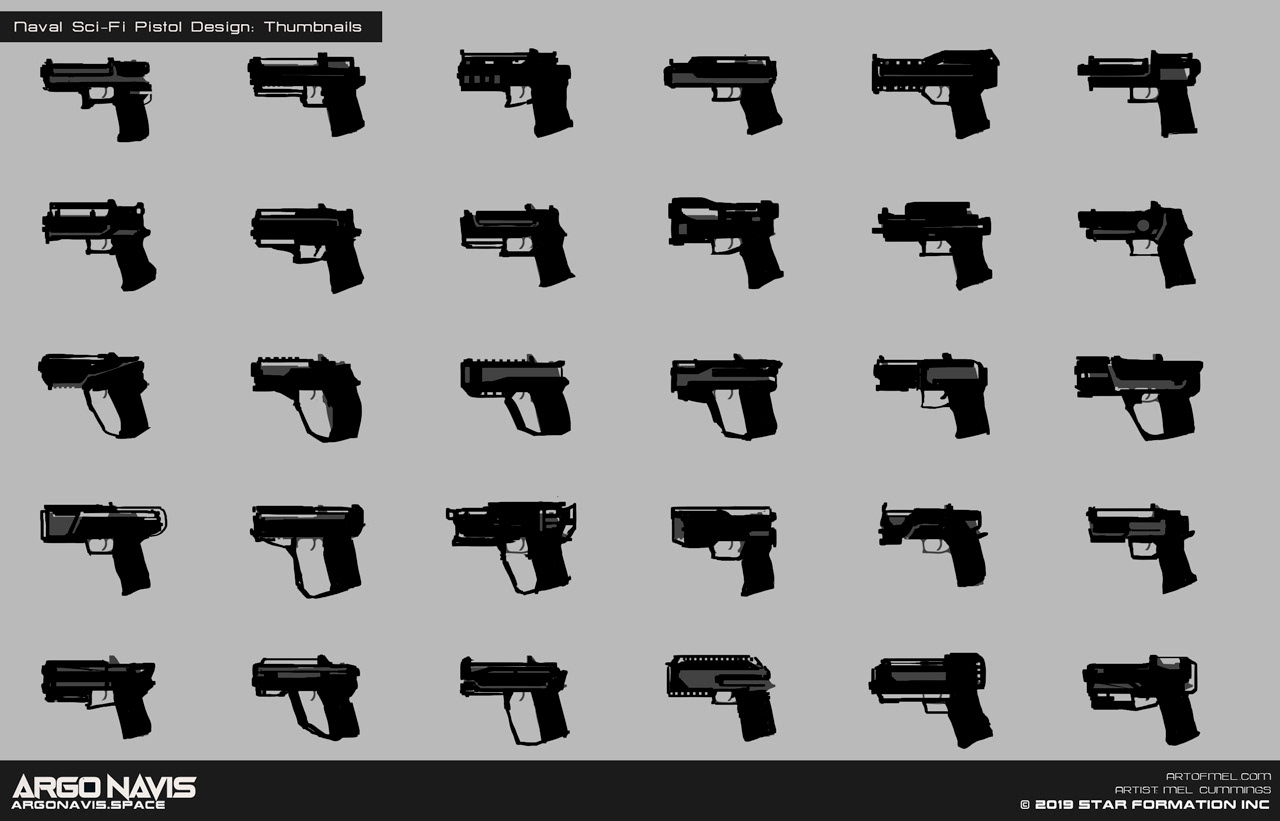 Star Formation was inspired by a previous weapon design I had done for a past project as well as an existing P320 RX pistol and wanted a design that had elements of both. Additionally, the pistol was required to have the ability to accept modular parts and follow a colour palette of grey, black and red.
Discussions with Star Formation provided opportunities to explore designs while keeping the military space aesthetic at the forefront.  Although the P320 RX pistol used as a base for the design had well balanced proportions, it became apparent during the secondary sketch development stage that the handle and grip needed to be made longer. This also resulted in extending the barrel length in order to enhance the overall aesthetic.
Moving forward with the chosen design, details such as illuminated buttons and decals were added which would be key style elements for future designs.