As this project is currently in progress, this page will be continually updated over time.
Exterior Design
OKC Fab provided me with a range of images that showed the car in the current condition and with some of the preliminary designed parts attached. 
As some parts of the vehicle had already been modified, these images served as key references for making sure the accuracy of the line drawing matched the dimensions. 
Using these images along with some reference images of the custom parts to be added, I was able to create sketches to be used to guide the building process.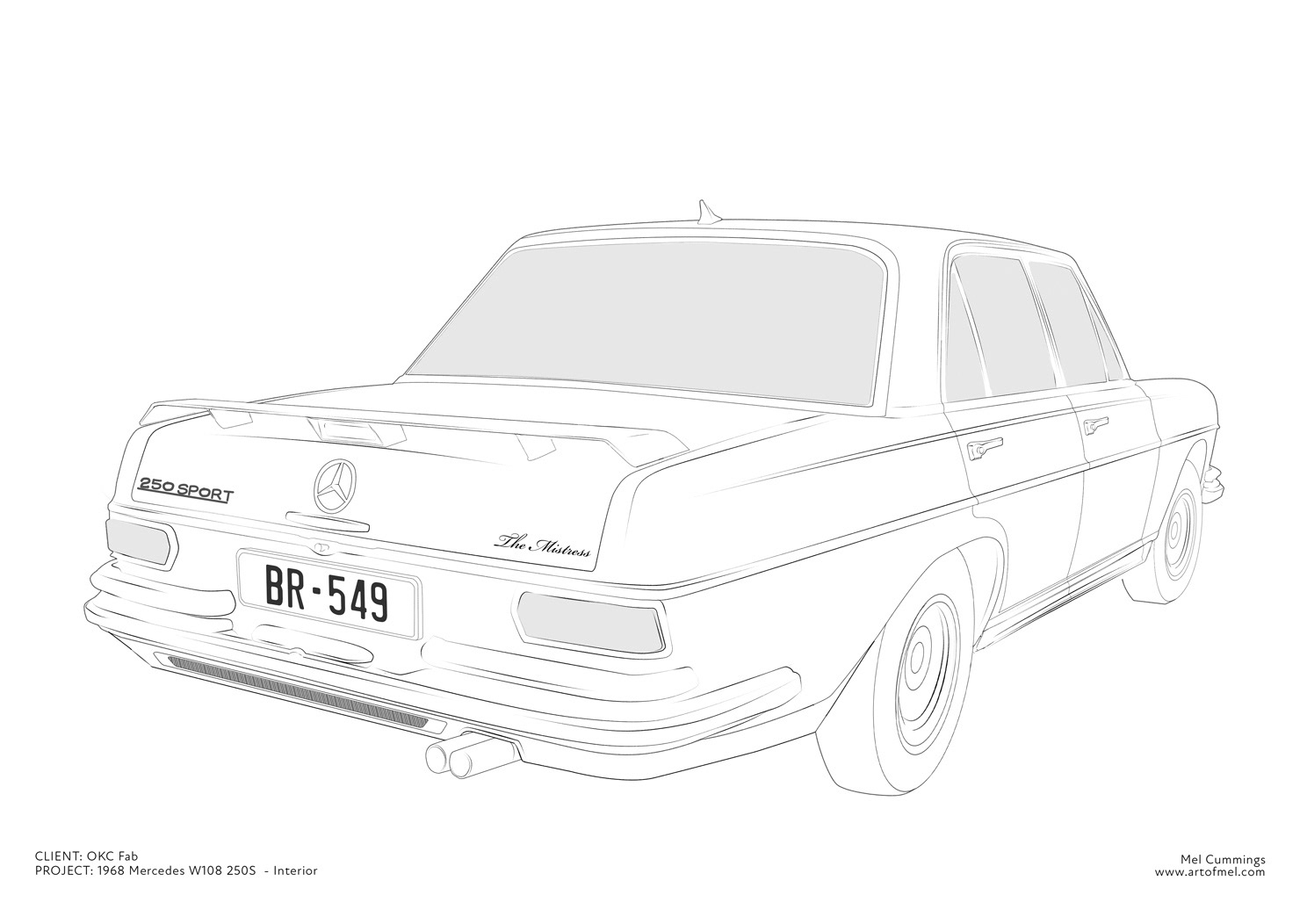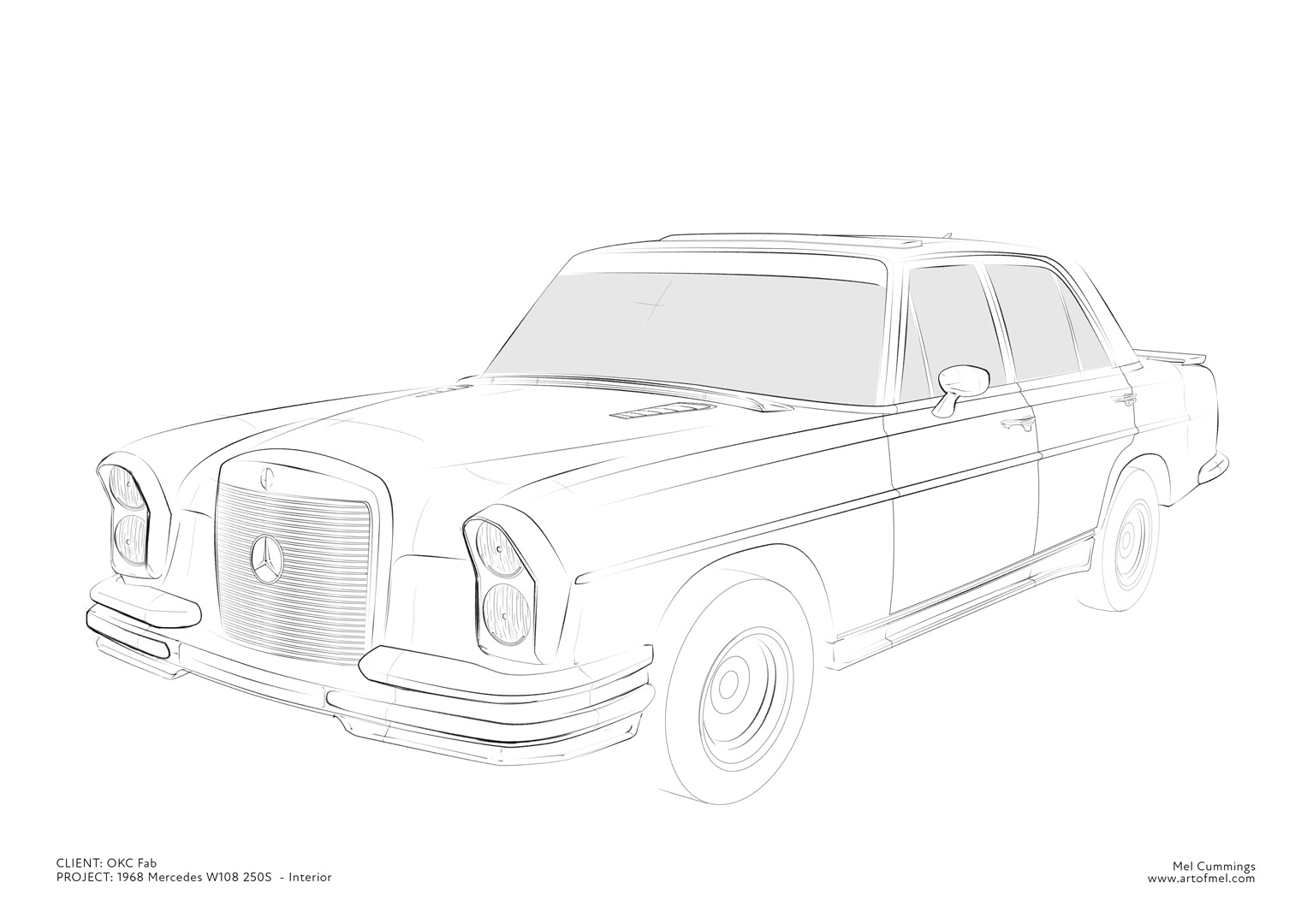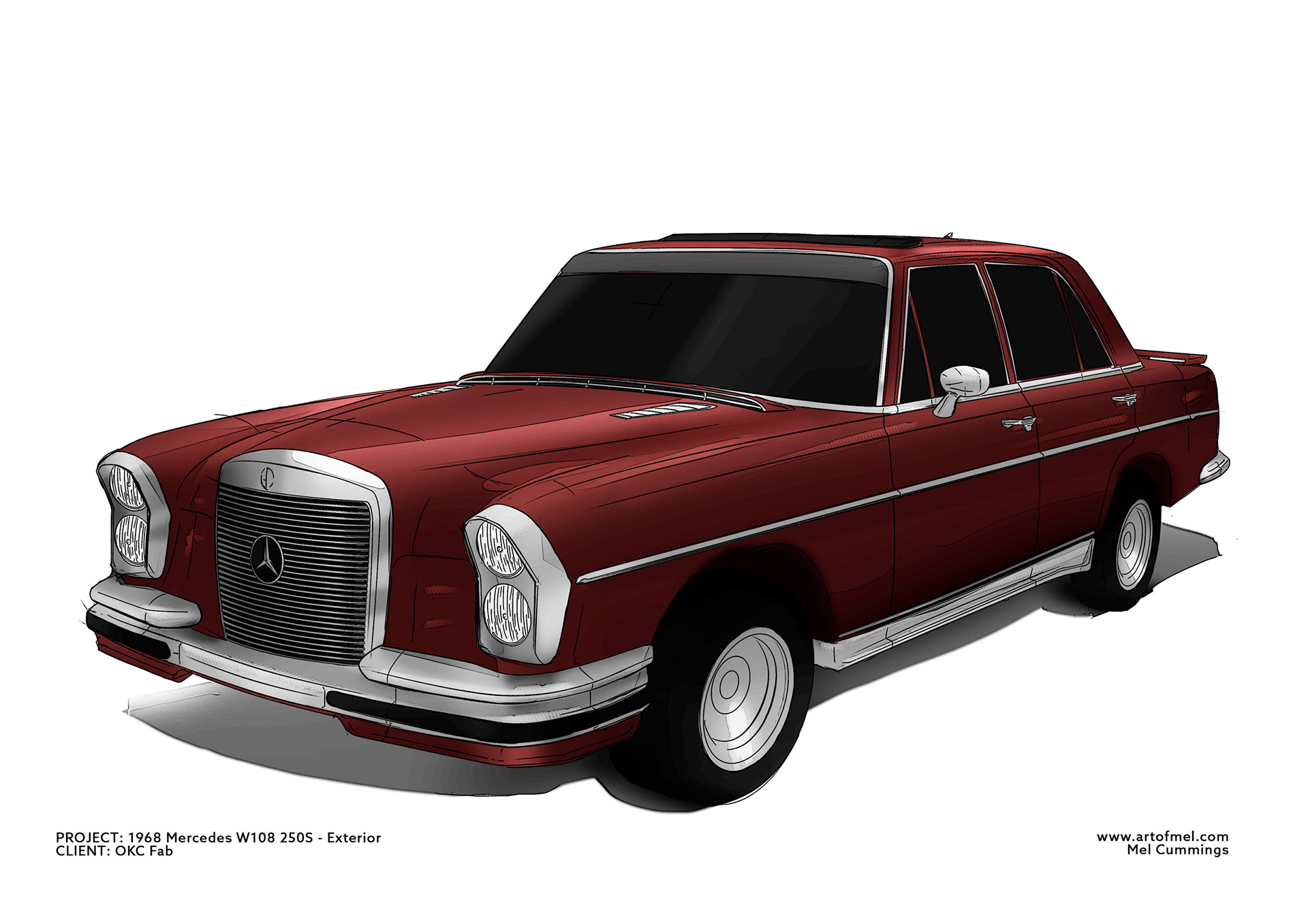 Although the line drawing would be the main source of reference during the design and building process, a full colour version was created. This helped to finalise the look and feel of the custom parts on the car.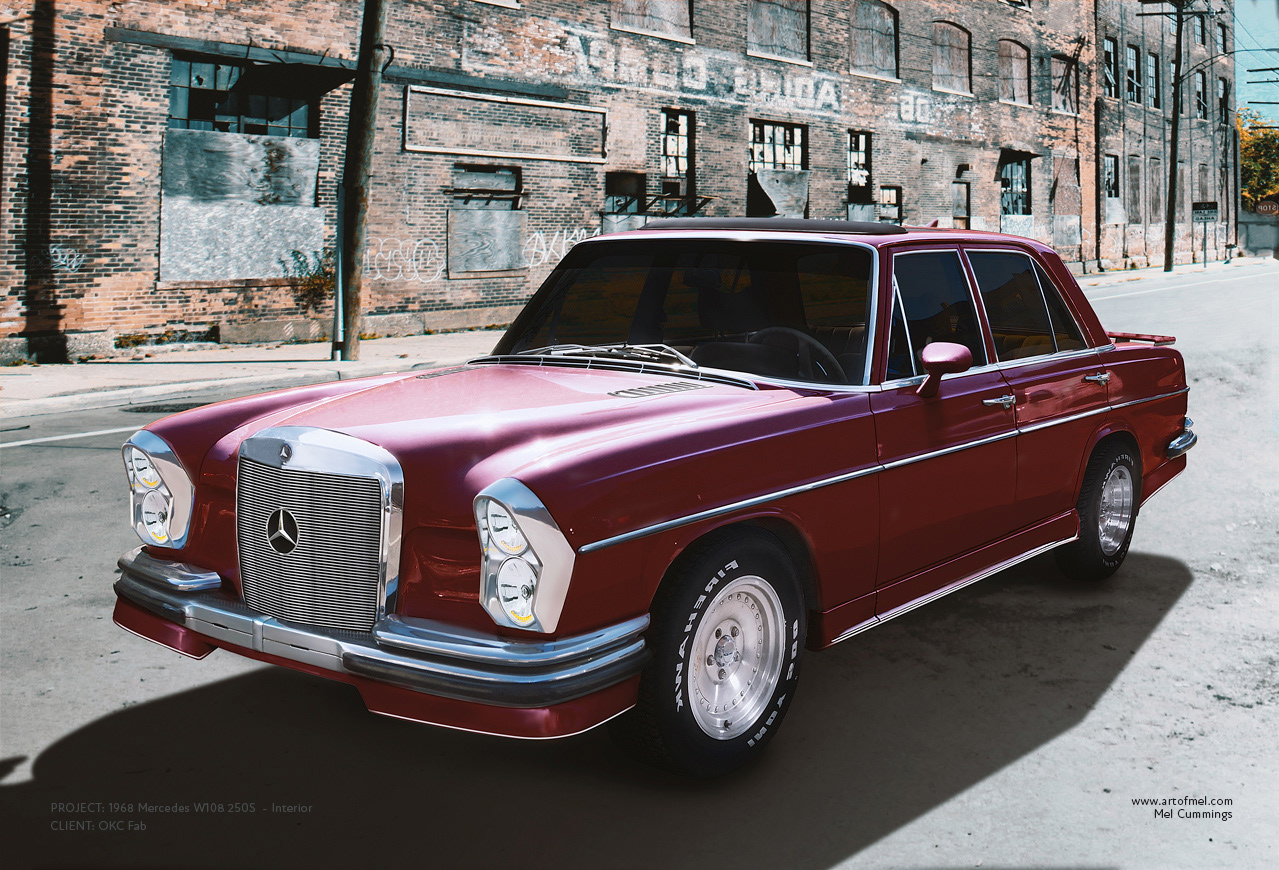 Interior Design
Once the exterior of the Mercedes had been designed, work started on the interior customisations beginning with the steering wheel. 
OKC Fab expressed a desire to have the wooden spokes of the original steering maintained but modified to suit the new sporty exterior design.