I've been working with Strange Games Studios since late 2019 to create some concept designs for various weapons and props that will be used within the game. The overall style for the weapons needed to maintain a sense of realism referencing WWII weaponry, while having a unique visual appeal. 
I will continue to update this page with more concept art as more details from the game are revealed.
Main Pistol 
The design was to be based loosely on the Luger from WW2 to fit with the theme and era of the game. Some designs explored more of a decorative look, while others had a more rugged appearance.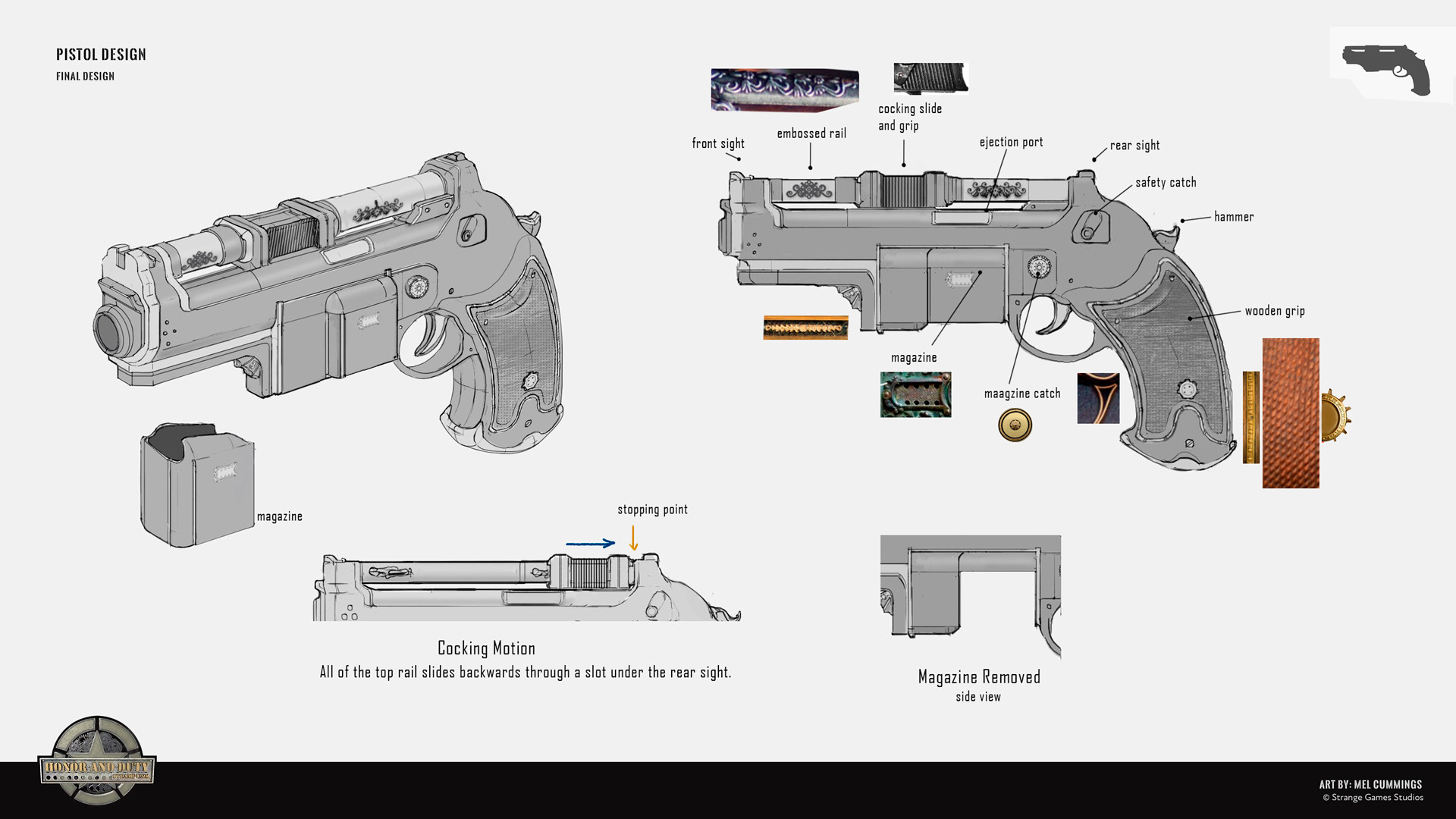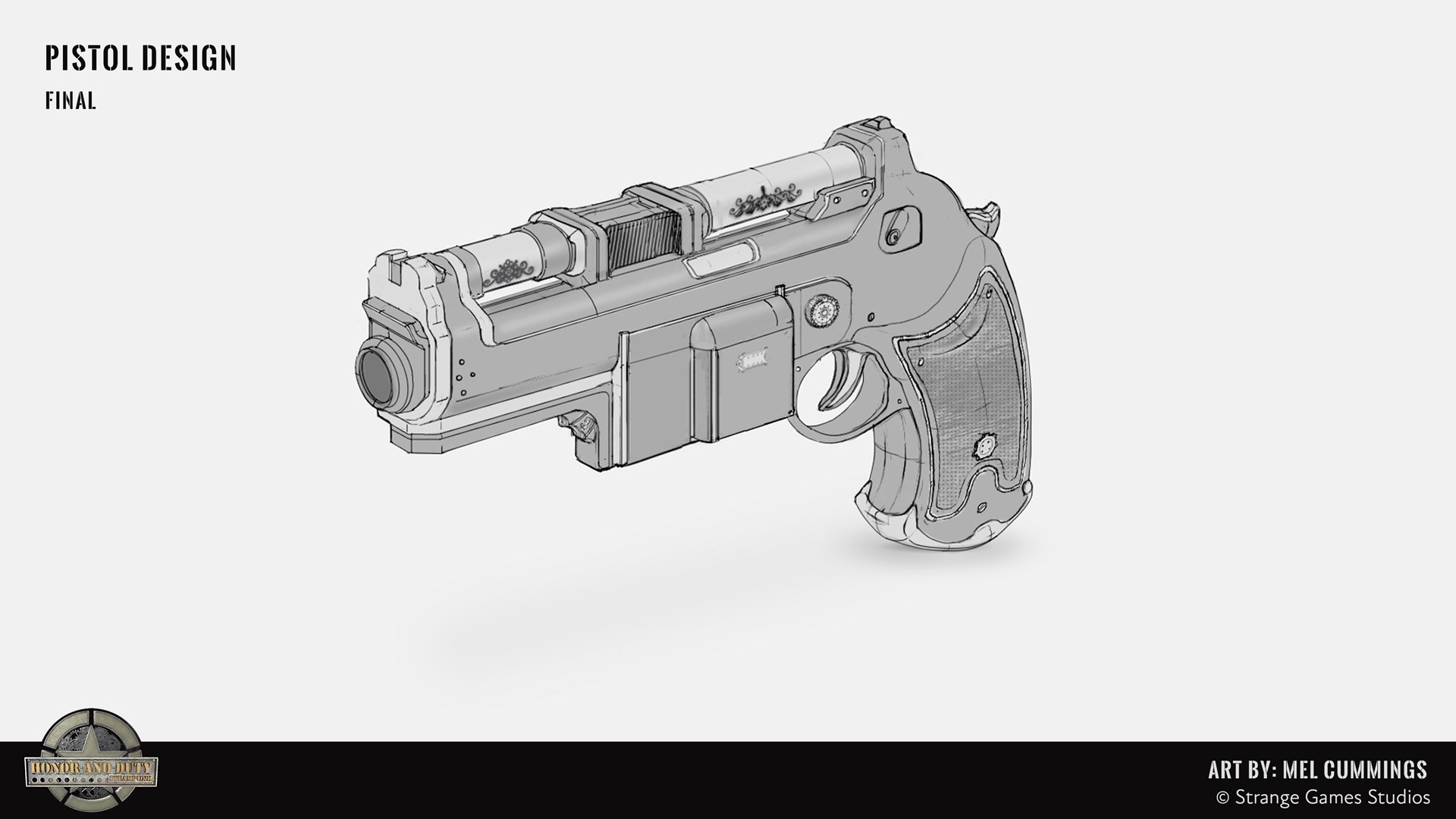 Machine Gun (Drum Barrel)
For the first machine gun, the creative direction was for it to be distinctive and unique. Initial designs referenced weapons from the WWII era such as the M1918 and MG34. As the design developed, more steampunk elements were added and the barrel loading system was implemented.