Wastelands Project is a personal project exploring and envisioning design changes for communities living in a chaotic post war future where resources are strained. Focusing on the re-use of salvaged materials, my goal was to create a range of vehicles and products that extended the use of discarded supplies.
I wanted to create a form of defense that was multi-functional and didn't immediately show the weapon. Taking inspiration from outdoor security lights and industrial lighting towers, I looked at ways in which they could be modified to provide lighting and defense. It was key to be mindful that the parts used to modify the tower should represent what would expected to be salvaged from the surrounding environment.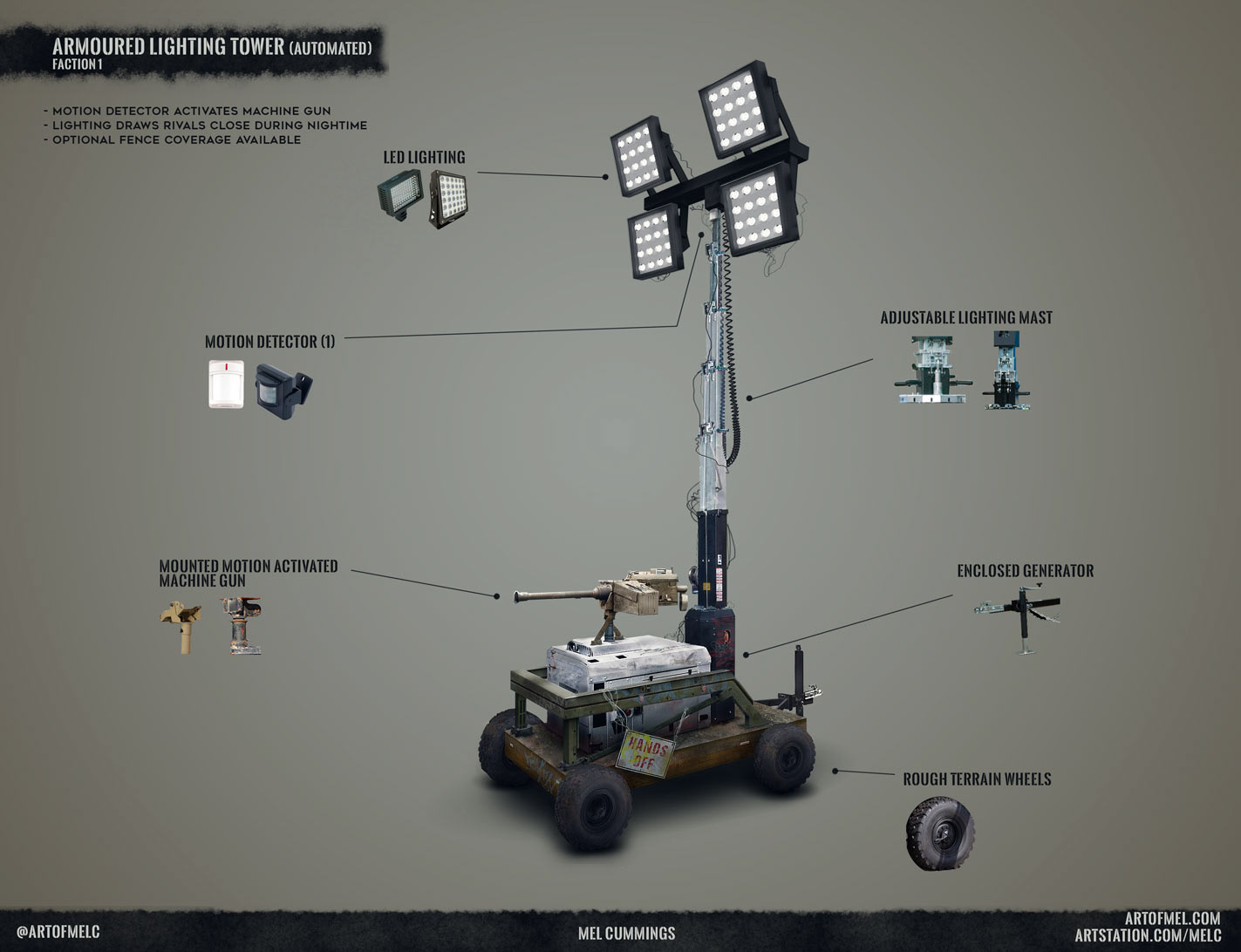 Initial designs had the weapon being released from the internal structure upon activation. Due to the increase in size to the overall prop, it was decided that having an external structure to provide coverage was a more plausible solution for the goal.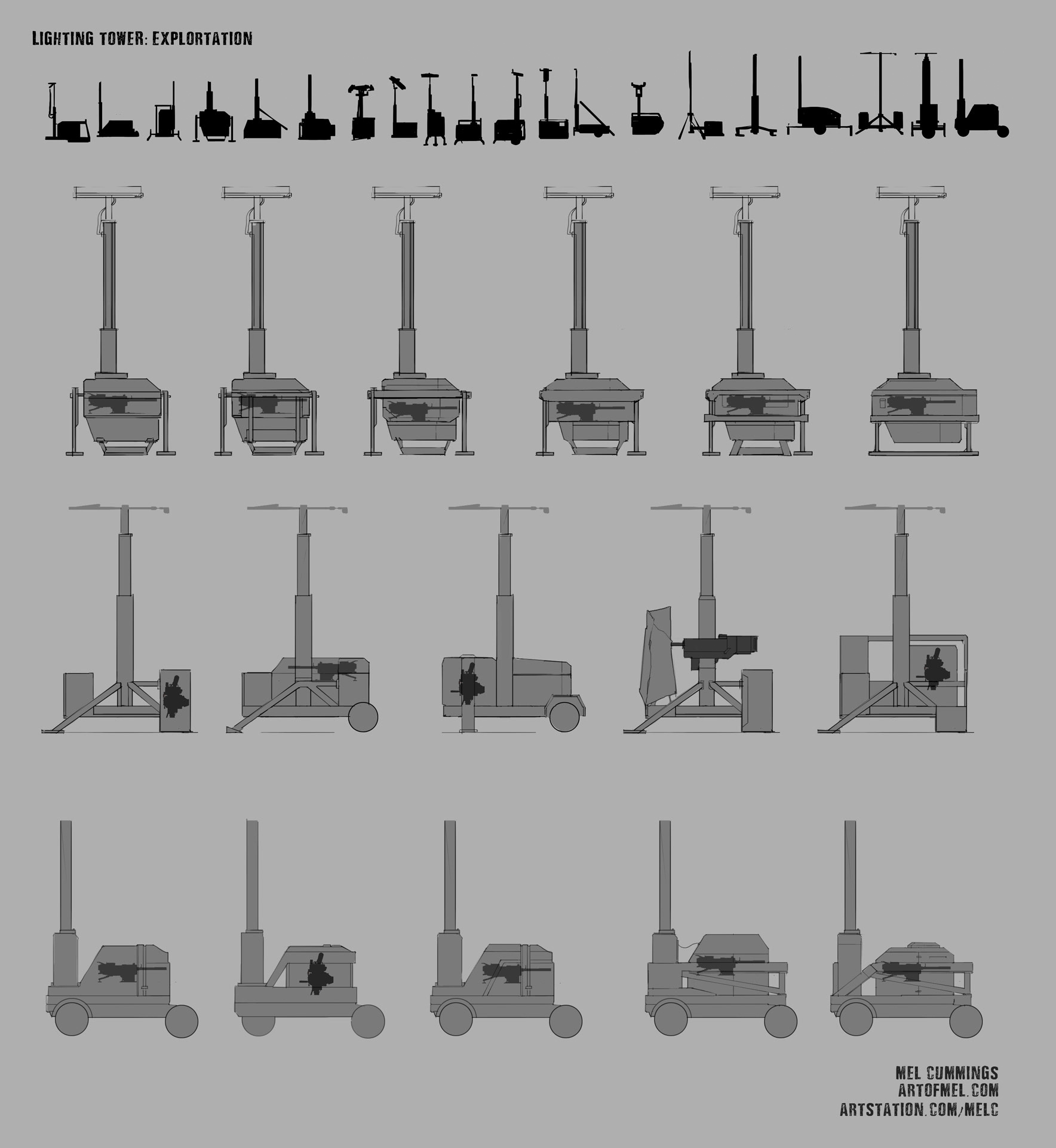 Following on from this, exploration into the various mast types and weapon positioning provided further refinement opportunity. Weapon rotation and range of movement had to be carefully considered to minimise the possibility of loss of functionality at certain angles.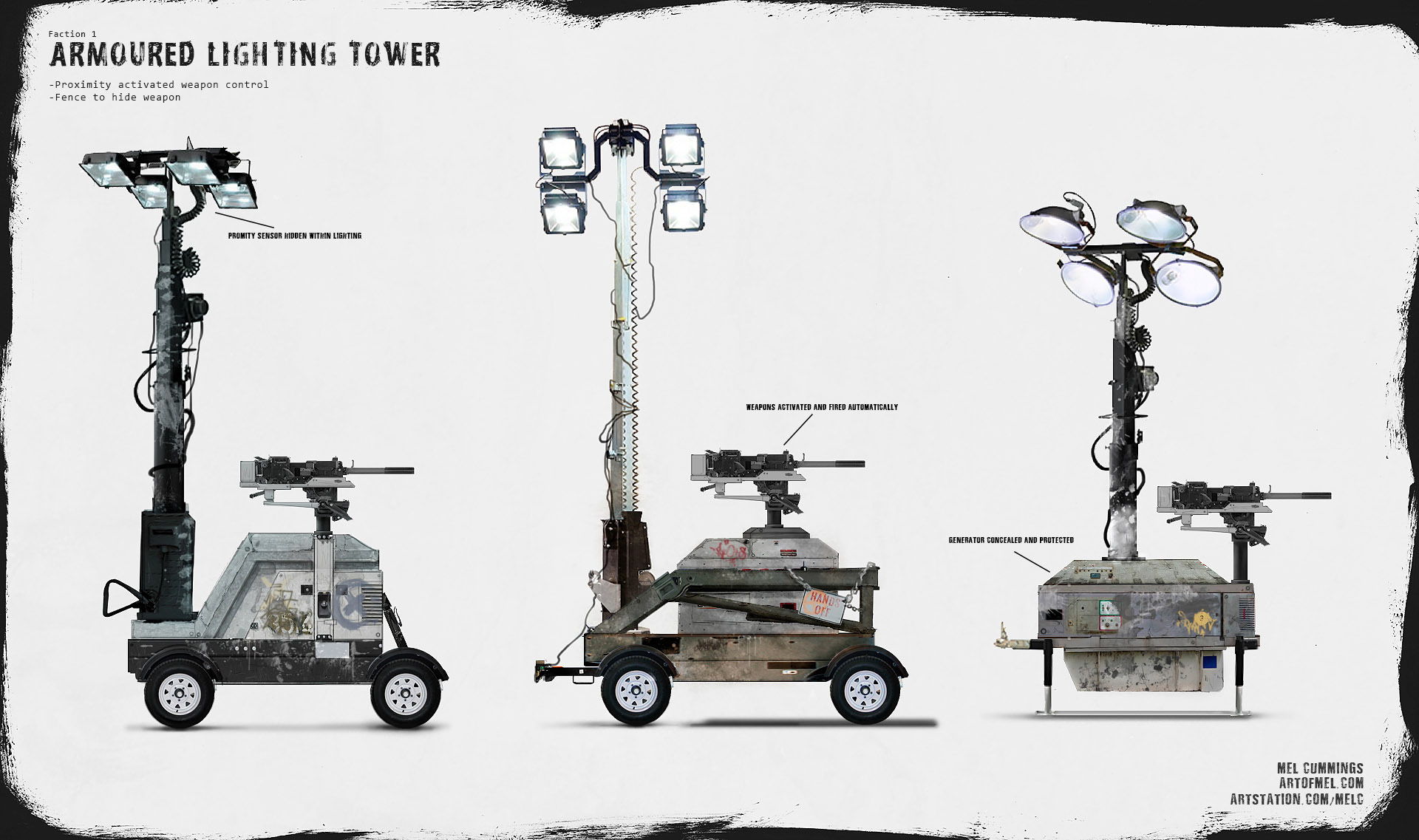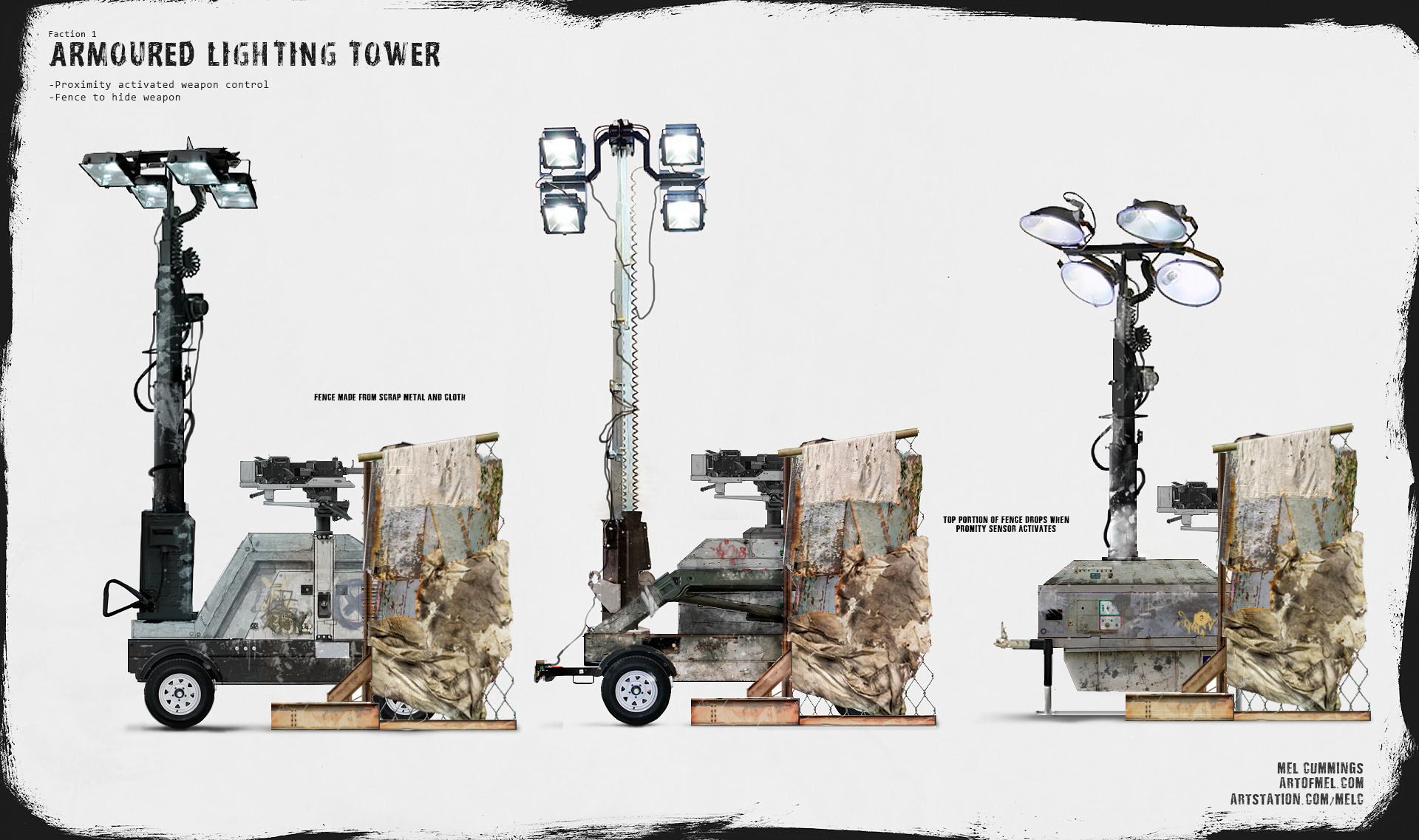 Having the weapon activation be automatic was an important requirement to allow the lighting tower to be placed in any location outside of the gates of each community. To solve this, a motion detector is attached to the lighting mast and fence. This would trigger the camouflage barrier to drop and activate the weapon.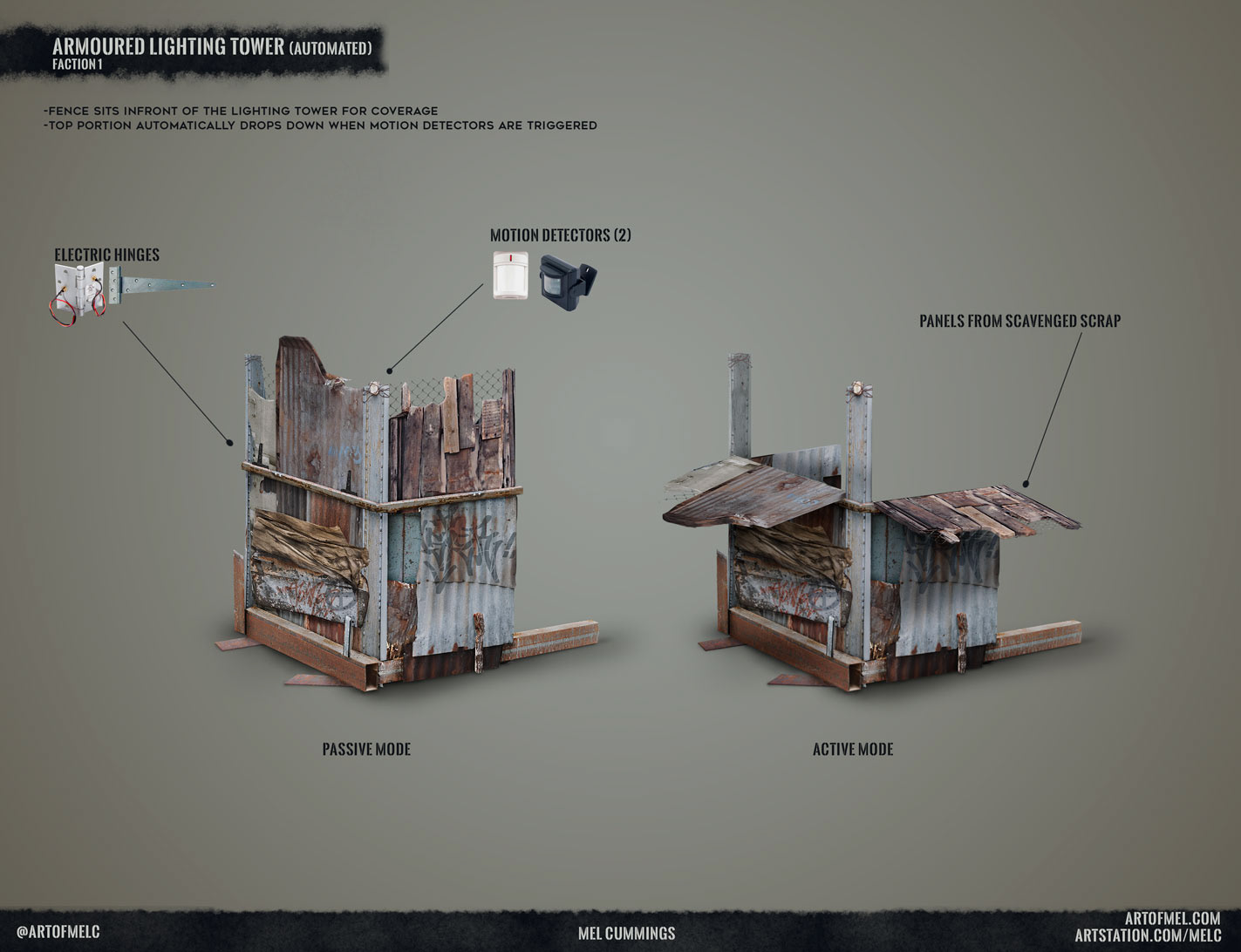 The final design utilised large LED lighting to draw enemies close during the night. It also featured an adjustable lighting mast, camouflage barrier made from scrap materials and an automatic weapon triggered by a motion detector.