The second faction within the wasteland is located within what remains of a train station. Navigating the wastelands can be difficult because of the changes in terrain which is made even more difficult by having to cross train tracks. This truck used for collecting large supplies features a hyrail system that allows it to convert from road to rail for extra convenience.
Situated outside of each community gate are armoured lighting towers. Proximity sensors drop the top portion of a camouflage fence and activate a mounted weapon. I wanted to create a form of defence that was multi-functional and didn't immediately show the weapon. Taking inspiration from outdoor security lights and industrial lighting towers, I looked at ways in which they could be modified to provide lighting and defence. 
Upgrading weapons and kit requires a place with adequate resources and equipment. Located in an abandoned train station, the ticket desk provided a perfect starting structure to build an upgrade bench on top of. The final design features a wooden work top, racking, bright fluorescent lighting and a metal storage cage.
Secret government experimentation has left many humans with unstable electrical implants. Housed in an unused power station, these societal outcasts have hacked and integrated themselves to the power supply units in order to continue living.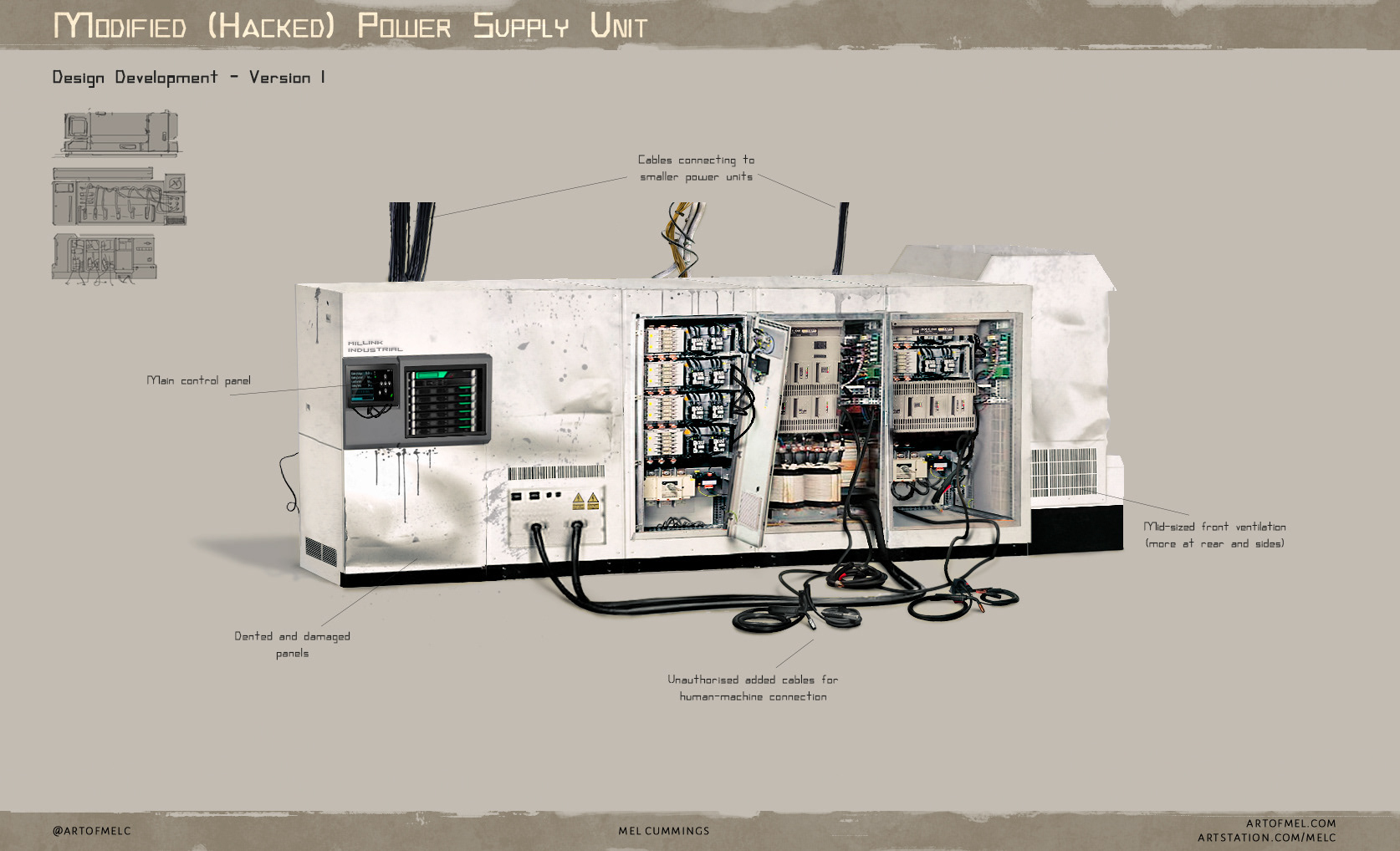 Supplies in a post-war situation are limited with only a select number of travelling merchants scattered around. Due to the remoteness of some of the locations, merchant trucks need to have a quick and convenient way to travel between communities. Using a scooter with a custom modular frame, the vendor can go from travelling to selling in seconds without having to set up a stall.